Bag-In-Box bag
349 mm x 419 mm
Bag-In-Box bag

349 mm x 419 mm
£ 224.34 Incl. VAT | £ 210.39 Ex. VAT
Click here for more information about the label.
If you have any questions about the Eco Label or if you want a tailor-made solution, please contact one of our specialists.
Bag in box bags and boxes are sold separately.

DaklaPack further expands its range of flexible products and spills on into the bag-in-box world! A range of bags in both metalized and non metalized materials along with a range of display boxes and handy filling equipment to allow you to fill at home, kitchen or filling rooms with ease!

These high quality, heavy grade card self erecting boxes have been designed to offer a slim line alternative to traditional solutions. Perfectly matched to the corresponding size in ml for our bag-in-box bags. Simply fill the bag-in-box bag either with automatic machinery or manually using our fill assist and tap closer and insert into the box - close the top flap + apply sticker.

Suitable for a large range of applications such as; beverages, chemical fluids, paints, solvents, inks, pigments, fertilizers and liquid foods + much more.

Benefits of DaklaPack' s bag-in-box product range: Consumer friendly dispensing, Ascetic filling process, Reduced c02 footprint compared to traditional rigid containers, Transport and storage savings, Flat surfaces to maximize branding options, Part recyclable (paper) reduced amount of plastic waste + no spill, Extended product shelf life!
| Quantity | Ex. VAT | Incl. VAT (7%) |
| --- | --- | --- |
| 100 | £ 210.39 | £ 224.34 |
| 500 | £ 200.83 | £ 214.15 |
| 1,000 | £ 196.05 | £ 209.05 |
| 2,500 | £ 191.27 | £ 203.95 |
Price per 100 pieces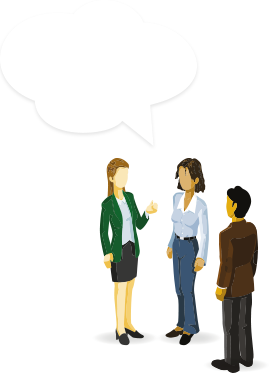 9 / 10
4.5 Stars
69 Our customers' feedback for Daklapack UK

Order
Enter in the article of your choice using the name or the article number and click on the order or sample button. Enter your details and choose your delivery and payment preferences. Round off your order by clicking on the 'next' button. DaklaPack ships all products from The Netherlands – a member of the European Union -> DaklaPack ships using INCOTERMS DDP – meaning the price you see during the online order process is the price you will pay – no hidden costs no hidden fees!
Delivery and shipping
Most orders will be delivered in 5 to 10 days. Please note that our return address is in The Netherlands – the cost of shipping returned items + fees is the responsibility of the buyer.
In the checkout you can make a choice of different shipping options.

Ordered before 15:00, shipped within 48 hours. Delivery time: 5 to 10 days.
Pay
DaklaPack offers several payment options:
Online payment with Maestro UK / International

Pay online with MasterCard

Pay online with VISA