Production
We have been making flexible plastic packaging since 1975. We started manufacturing minigrip bags at our old location in Putten. This production moved to our own facility in China in 2006. In the Netherlands, we fit spouts to the pouches, and we fill packaging here. Since 2015, we have also had a pouchmaker in Lelystad which enables us to work with short delivery times.
Our production process consists of the following elements:
Extrusion
We make plastic foil (polyethylene and polypropylene) by
melting plastic granulate and blowing the foil.
Printing
Printing foil in up to 8
colours, using both Flexo and Rotogravure processes.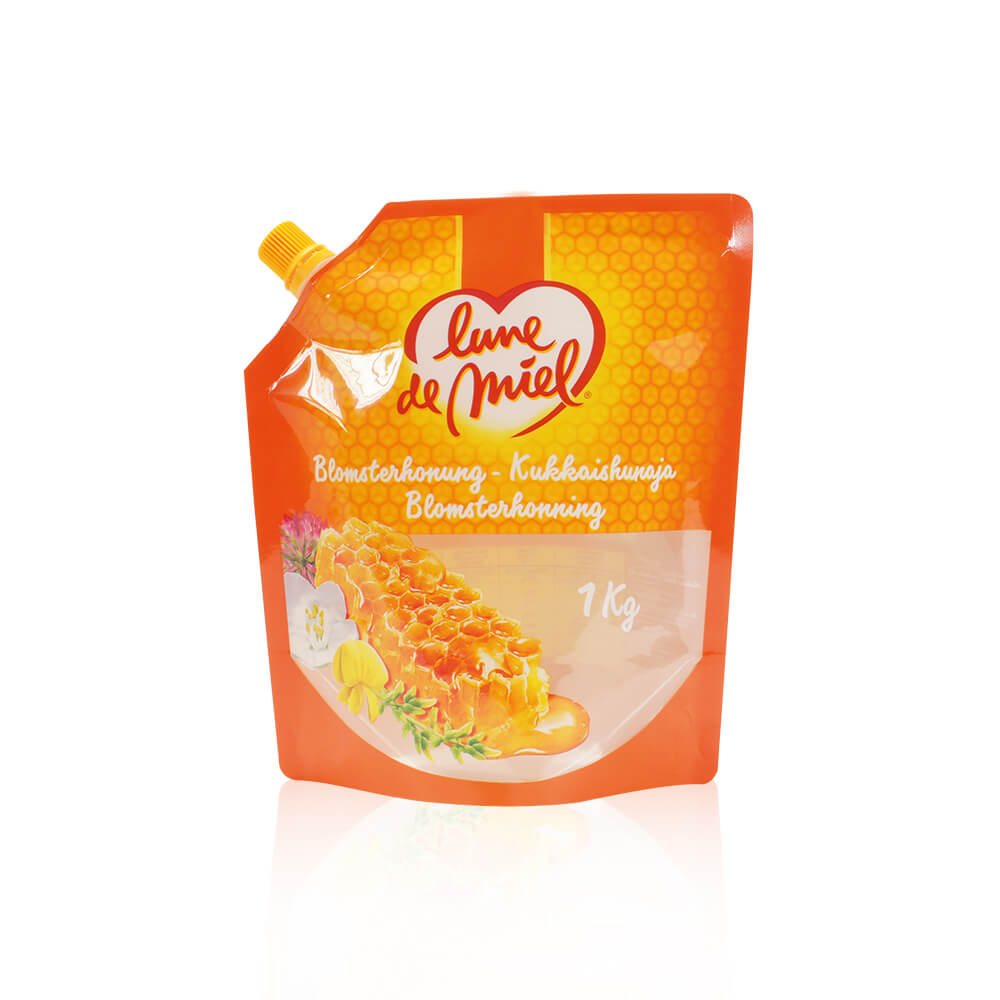 Laminating
Bonding multiple layers of plastic and aluminium, creating a high-quality plastic laminate with barrier properties. We also ensure that the printed sides are located inside the layers. This ensures that the ink does not contact the food, for example, and protects it against scratches.
Pouchmaking
Manufacturing plastic flat bags or envelopes. We can also produce stand-up pouches or bags with a side gusset or square base. The pouches can be fitted with a reclosable (minigrip) opening, self-adhesive closure or a coffee valve. Naturally, we can seal any spout required, along with a cap, as appropriate.
More information?
More information? Feel free to contact us for more information and advice. We will be happy to answer your questions: 0320 - 277 900 or complete our contact form.
Outsource production?
Would you like to know more about the options we offer with no obligation? Please complete our form and we'll be in touch as quickly as possible.