Spouted pouch monopolymer
170 mm x 220 mm
Spouted pouch monopolymer

170 mm x 220 mm
£ 113.98 Incl. VAT | £ 106.90 Ex. VAT
Click here for more information about the label.
If you have any questions about the Eco Label or if you want a tailor-made solution, please contact one of our specialists.
DaklaPacks fresh new range of 100% recyclable spouted pouches. Made entirely of a mono material (low density polyethylene with EVOH barrier properties) these pouches are 100% recyclable under the code 4 recycle code (most supermarket and recycle centers offer code 4 drop of points)

These corner spouted pouches are ideal for single use refills of for example; Cosmetics - Coffee scrubs, Dense soaps, gels, Shampoo, Conditioner, Shower gel, Concentrate for products such as (add water to mix) Soap / Detergents - Fabric softener, Car cleaning products, Screen washer fluid, Meal kit sauces / pasta. The handy corner spout allows the end user to easily dose the product - the cap can also be re-applied to keep the product protected.


The pouches are pre-formed and can be filled by the opening on the top edge and sealed using conventional heat sealers – the end user can easily access the product by unscrewing the cap & easily dose out through the 9.6mm spout opening

Available in 5 formats – and from just 100 pieces per size.

We can also provide you with a fully customized version – with full colour printing & custom format from just 10,000 pieces per size.
| Quantity | Ex. VAT | Incl. VAT (7%) |
| --- | --- | --- |
| 100 | £ 106.90 | £ 113.98 |
| 500 | £ 81.47 | £ 86.88 |
| 1,000 | £ 77.90 | £ 83.06 |
| 2,500 | £ 72.16 | £ 76.94 |
Price per 100 pieces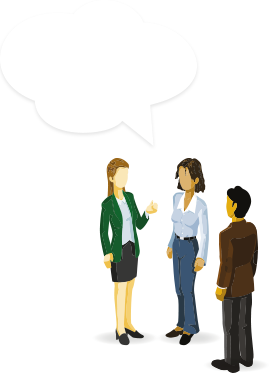 9 / 10
4.5 Stars
69 Our customers' feedback for Daklapack UK

Order
Enter in the article of your choice using the name or the article number and click on the order or sample button. Enter your details and choose your delivery and payment preferences. Round off your order by clicking on the 'next' button. DaklaPack ships all products from The Netherlands – a member of the European Union -> DaklaPack ships using INCOTERMS DDP – meaning the price you see during the online order process is the price you will pay – no hidden costs no hidden fees!
Delivery and shipping
Most orders will be delivered in 5 to 10 days. Please note that our return address is in The Netherlands – the cost of shipping returned items + fees is the responsibility of the buyer.
In the checkout you can make a choice of different shipping options.

Ordered before 15:00, shipped within 48 hours. Delivery time: 5 to 10 days.
Pay
DaklaPack offers several payment options:
Online payment with Maestro UK / International

Pay online with MasterCard

Pay online with VISA