Absorbing tubeholder 1-position
Absorbing tubeholder 1-position
£ 20.99 Incl. VAT | £ 19.68 Ex. VAT
Click here for more information about the label.
If you have any questions about the Eco Label or if you want a tailor-made solution, please contact one of our specialists.
Absorbing Tubeholders 1-6 positions

Used as part of packaging requirements for UN3373 when transporting Biological Substance Category B including or Exempt Animal/Human Specimen packaging. The absorbent bay pouch is used as part of the secondary packaging requirements for safe transport that comply with DOT and IATA shipping regulations.

The Absorbing Tubeholders collect leakage if the primary receptacle is compromised. The absorbent pouch acts as a layer of protection, keeping sample tubes cushioned and separated in transit if leakage occurs. Leakage of sample tubes can cause contamination and potentially infection. Therefore, the pouches were developed to contain liquid and provide extra safety at all touch points in the transportation chain and to the lab technicians when received ready for testing at the lab.
• 1, 2, 3, 4, 5 and 6 position pouches available
• Biological Substance Category B or Exempt Animal/Human Specimen packaging
• Absorbent inserts for use with secondary packaging
• High absorption capacity, 14ml nominal per bay
• Keeps sample tubes separated
• Provides cushioning
• The Absorbing Tubeholders can be tailored to individual requirements

Rules and Regulations: UN3373 Compliance
There are strict guidelines that must be adhered to surrounding UN3373 regulations. Regulations state that samples must be packaged and shipped under the remit of UN3373 Biological Substance, Category B. The packaging must contain a primary receptacle for the sample, within a secondary package, within a rigid outer package. There must be an absorbent material within the package to hold the spillage. Absorbing Tubeholders are used as part of the secondary packaging requirement.

To be stored at room temperature (between 5°C - 25°C) in a dry place away from direct sunlight.
| Quantity | Ex. VAT | Incl. VAT (7%) |
| --- | --- | --- |
| 100 | £ 19.68 | £ 20.99 |
| 500 | £ 16.38 | £ 17.47 |
| 1,000 | £ 13.88 | £ 14.81 |
| 2,500 | £ 12.26 | £ 13.08 |
| 5,000 | £ 11.16 | £ 11.90 |
Price per 100 pieces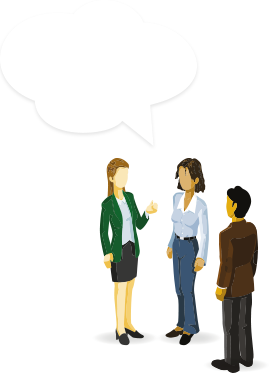 9 / 10
4.5 Stars
69 Our customers' feedback for Daklapack UK

Order
Enter in the article of your choice using the name or the article number and click on the order or sample button. Enter your details and choose your delivery and payment preferences. Round off your order by clicking on the 'next' button. DaklaPack ships all products from The Netherlands – a member of the European Union -> DaklaPack ships using INCOTERMS DDP – meaning the price you see during the online order process is the price you will pay – no hidden costs no hidden fees!
Delivery and shipping
Most orders will be delivered in 5 to 10 days. Please note that our return address is in The Netherlands – the cost of shipping returned items + fees is the responsibility of the buyer.
In the checkout you can make a choice of different shipping options.

Ordered before 15:00, shipped within 48 hours. Delivery time: 5 to 10 days.
Pay
DaklaPack offers several payment options:
Online payment with Maestro UK / International

Pay online with MasterCard

Pay online with VISA