20ml 95kpa IATA Specimen Jar
20ml 95kpa IATA Specimen Jar
£ 267.84 Incl. VAT | £ 251.19 Ex. VAT
Click here for more information about the label.
If you have any questions about the Eco Label or if you want a tailor-made solution, please contact one of our specialists.
Packed 500 per box - 330mm x 520mm x 400mm

95kpa IATA Specimen Jars by DaklaPack.

Leak-resistant specimen containers supplied non-sterile with matching colored (blue) cap. CE marked for IVD & 95kpa IATA validated!
Suitable for the collection, storage and transport of solid or liquid biological and non-biological samples. Ideally suited for DaklaPack' s ADR Road Transport range of Safetybag's.
DaklaPack' s Range of Specimen Jar's are designed for demanding applications where strict compliance with the regulatory requirements around storage, collection and safe transportation of biological samples is essential
These robust containers are ideal for both solid or liquid biological specimen collection, storage and transportation in harsh conditions. They can be widely used in a range of applications including pathology, histology, water sampling and metals analysis.
The 95kpa IATA Specimen Jars are produced in food contact approved materials and testing has been carried out to for suitability with aggressive chemicals such as formaldehyde. Caps are manufactured from high density polyethylene (HDPE) and blue in color while the high-clarity containers are manufactured from durable polypropylene to ensure their contents and volumes are easily visible. An easy to grip ridge design on both cap and jar ensure easy opening and closing the container even when wearing gloves.
The jars are graduated for an easy reference guide. These graduation marks are for guidance purposes only and are not intended for accurate volume measurement.
Testing has been carried out on these containers to ensure the unique "double seal" closure technology remains leak-proof when under a pressure differential of not less 95 kPa (0.95 bar, 14 psi) and capped correctly. This certification makes them suitable for sample transport according to UN3373 packaging instructions when combined with appropriate secondary and tertiary packaging.
In reference to Part A of MEDDEV 2.14/1 revision
2:2012, specimen containers are intended to be used in vitro for the examination of biological specimens derived from the human body, solely for the purpose of providing information concerning a pathological state. Specimens are not to be reintroduced into the body.

Custom size + cap colors available from just 10,000 units with a 6-8 week lead time.
Non transparent / transparent
Packed 500 per carton jars & caps
| Quantity | Ex. VAT | Incl. VAT (7%) |
| --- | --- | --- |
| 1,000 | £ 251.19 | £ 267.84 |
| 3,000 | £ 215.30 | £ 229.57 |
| 5,000 | £ 188.39 | £ 200.88 |
| 10,000 | £ 167.46 | £ 178.56 |
| 20,000 | £ 150.71 | £ 160.70 |
Price per 1,000 pieces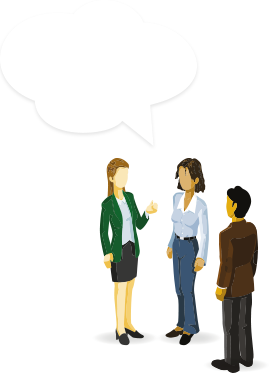 9 / 10
4.5 Stars
69 Our customers' feedback for Daklapack UK

Order
Enter in the article of your choice using the name or the article number and click on the order or sample button. Enter your details and choose your delivery and payment preferences. Round off your order by clicking on the 'next' button. DaklaPack ships all products from The Netherlands – a member of the European Union -> DaklaPack ships using INCOTERMS DDP – meaning the price you see during the online order process is the price you will pay – no hidden costs no hidden fees!
Delivery and shipping
Most orders will be delivered in 5 to 10 days. Please note that our return address is in The Netherlands – the cost of shipping returned items + fees is the responsibility of the buyer.
In the checkout you can make a choice of different shipping options.

Ordered before 15:00, shipped within 48 hours. Delivery time: 5 to 10 days.
Pay
DaklaPack offers several payment options:
Online payment with Maestro UK / International

Pay online with MasterCard

Pay online with VISA