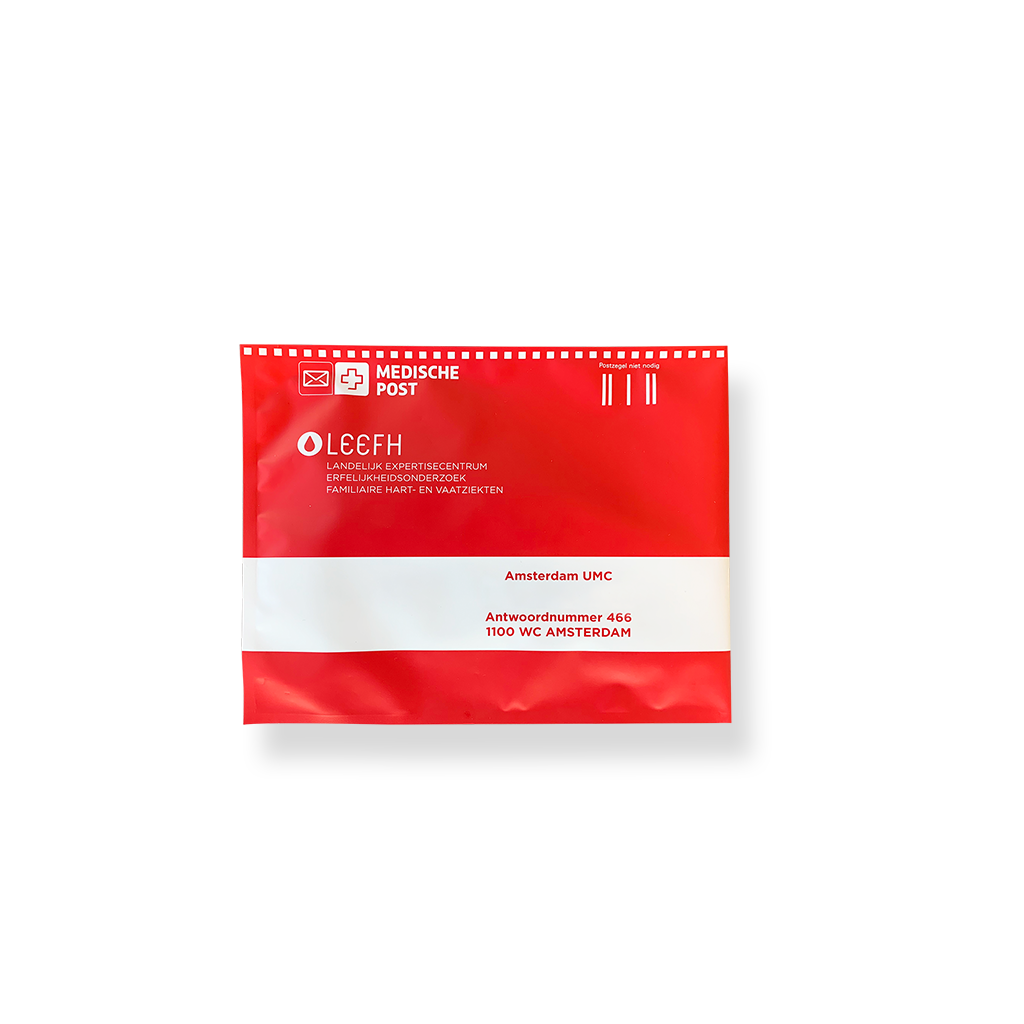 LEEFH
Leefh approached DaklaPack with a request to come up with a design for user-friendly invitation and return envelopes. LEEFH is a national centre of expertise for genetic research into familial cardiovascular disease.
The envelope needed to have a professional look and be easy to use. The complete set consists of the RigidSafetyBag, blood collection tubes and instructions, an application form, and a return envelope in a compartment bag.
Contact us to discuss the possibilities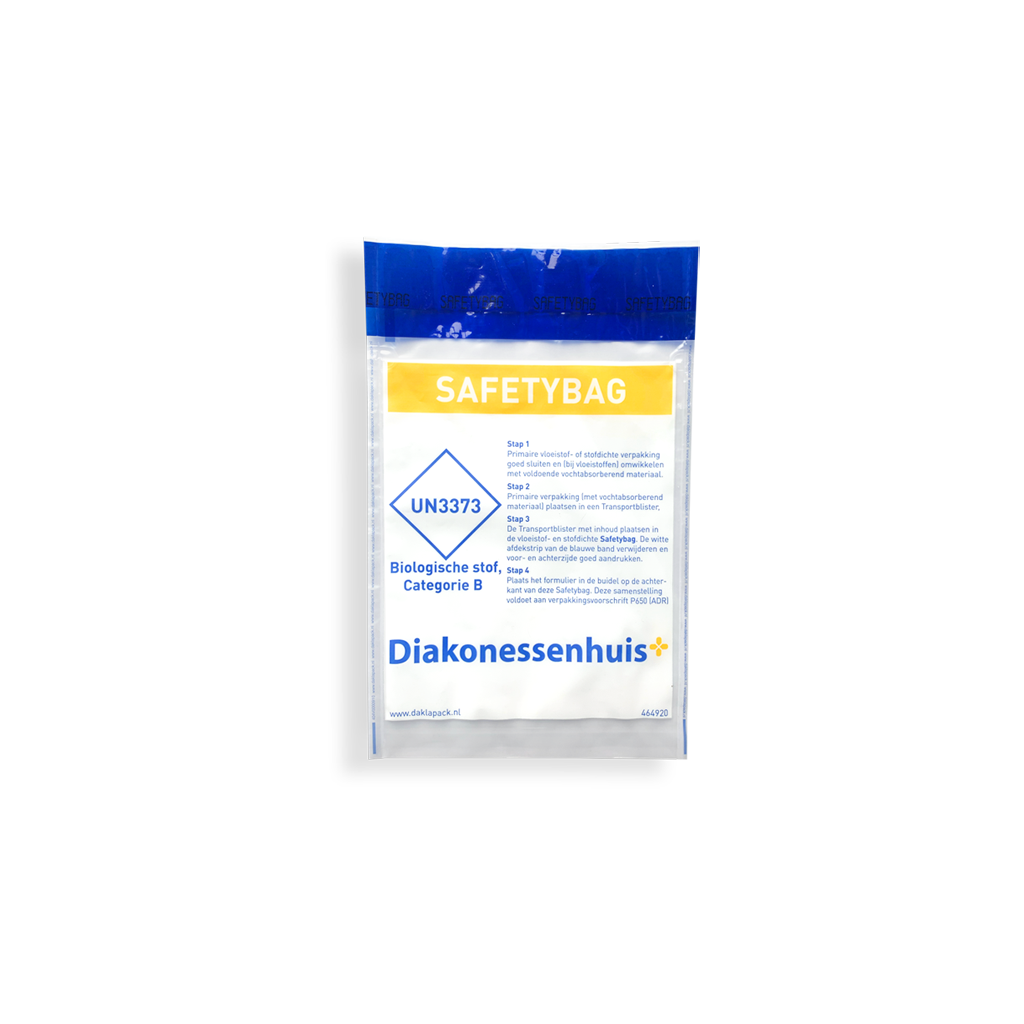 DIAKONESSENHUIS
Diakonessenhuis, a satisfied user of the standard Safetybag, asked us to come up with a new design.
They wanted a Safetybag that reflected their identity. The customised solution has been given a recognisable, professional look.
Contact us to discuss the possibilities
Your product perfectly packed?
Do you have a product and want to look at suitable packaging together? Your own design or a customised format? Discover the possibilities. Please get in touch for a no-obligation discussion.
You will receive a response from us via email within two business days, or we will contact you by phone.