Safetybag recycled privacy safe
165 mm x 285 mm
Safetybag recycled privacy safe

165 mm x 285 mm
£ 62.77 Incl. VAT | £ 58.87 Ex. VAT
Click here for more information about the label.
If you have any questions about the Eco Label or if you want a tailor-made solution, please contact one of our specialists.
These Safetybags consist of approx. 85% recycled PE. The reuse (recycling) of PE has two major advantages; less petroleum is needed for the production of Safetybags and secondly, greenhouse gas emissions are reduced. Reuse costs less energy compared to remanufacturing Safetybags. Nothing has changed about the properties of the Safetybag. The Safetybag features an absolutely liquid-tight security closure. Made of strong transparent recycled polyethylene, the packaging is guaranteed to keep liquid in and out. The easy-to-remove cover strip seals the bag hermetically. The Safetybag is very suitable as secondary, liquid-tight packaging of, for example, category B biological substances. The Safetybag is printed on both sides and is therefore privacy-safe.
In combination with the Transport Blister, the PolyMed mailing envelope and sufficient absorbent material, this composition complies with packaging regulations P650, P904 and PI959. We will be happy to quote non-standard formats and printing on request.
| Quantity | Ex. VAT | Incl. VAT (7%) |
| --- | --- | --- |
| 100 | £ 58.87 | £ 62.77 |
| 500 | £ 53.13 | £ 56.65 |
| 1,000 | £ 47.62 | £ 50.78 |
| 2,500 | £ 43.20 | £ 46.07 |
| 5,000 | £ 41.56 | £ 44.31 |
Price per 100 pieces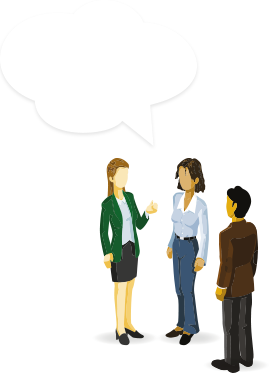 9 / 10
4.5 Stars
69 Our customers' feedback for Daklapack UK

Order
Enter in the article of your choice using the name or the article number and click on the order or sample button. Enter your details and choose your delivery and payment preferences. Round off your order by clicking on the 'next' button. DaklaPack ships all products from The Netherlands – a member of the European Union -> DaklaPack ships using INCOTERMS DDP – meaning the price you see during the online order process is the price you will pay – no hidden costs no hidden fees!
Delivery and shipping
Most orders will be delivered in 5 to 10 days. Please note that our return address is in The Netherlands – the cost of shipping returned items + fees is the responsibility of the buyer.
In the checkout you can make a choice of different shipping options.

Ordered before 15:00, shipped within 48 hours. Delivery time: 5 to 10 days.
Pay
DaklaPack offers several payment options:
Online payment with Maestro UK / International

Pay online with MasterCard

Pay online with VISA